Kristi Aria
Principal
I was born in a small town called Võru in the South of Estonia, and spent my childhood, primary and secondary school years in Southern Estonia as well. After graduating from Tartu Teachers´ Training College as a primary school teacher I worked and practiced my Russian for two years in a mainly Russian-speaking border town Narva. At the same time I continued my studies at Tartu University, which I graduated as an English teacher, and some years later I gained a master's degree in school management from the same university.
I have worked for Tartu International School since its establishment in 2001. As the first head of the school I was given a wonderful opportunity to create and develop our school. This has been, and still is, an exciting, inspiring and positively challenging journey! It is very important for me that all our students and staff members feel happy and safe at school, I believe that a friendly and welcoming environment helps us all work and achieve better.
I am privileged to lead a group of dedicated, professional and talented teachers and staff members. Our staff can speak, understand or cope with in 13 languages altogether. I'm sure you will enjoy reading their profiles below, and hope, that you'll get a chance to meet them in person. Tartu is a wonderful town and TIS is a happy and safe school, welcome!
Kristi Aria is the laureate of Tartu School Leader of the Year 2018 award and a nominee of the Estonian School Leader of the Year 2018 award. In 2016 Kristi was awarded a Citizen´s Day award by the Estonian Ministry of Interior for bridging national and international communities of Tartu.
Maris Vohla
PYP Co-Ordinator, Head of Studies, English as a Foreign Language, Estonian
I was born in a little town called Kohtla-Järve that is located in North-East of Estonia, only 50 km from the Russian border. I spent my childhood there and went to school until I graduated high school and moved to Tartu to study to be an Estonian as a foreign language teacher. After graduating I moved to London to learn some English and to travel. I started work at TIS in 2005 and have worked here since then. I have also worked in a Russian school and an adult teacher. Working in TIS is positively challenging and there are never two years that are alike. The positive, friendly and tolerant atmosphere creates a place that becomes dear for students and teachers.
Maria Paaver
History, Estonian, Student Council Co-Ordinator, Director of Development (temporarily away from school work)
I'm from a small town called Paide. After graduating high school I moved to Tartu and enrolled in the University of Tartu. I have a bachelor's degree in Estonian language and literature and a master's degree in Estonian language and literature teaching. My native language is Estonian, but I also speak English very well and a little bit of German, Russian and Finnish. In addition to work at the Tartu International School, I'm volunteering at the Tartu University Clinic Children's Fund. I sincerely believe that it's important to give back to the community and that is how changes begin. I find teaching a demanding and challenging job, but also a rewarding one. It's great to see your students' progress and their joy from their own achievements. When I happen to have free time, I love doing sports, visiting museums, reading books and enjoying movies.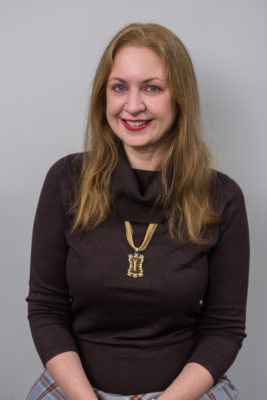 Elo-Kai Kurel
Mathematics, Educational Technology Instructor
I grew up in a village 40 km from Tartu. After high school graduation I started to study Mathematics at Tartu University. My mother tongue is Estonian and I also speak English. Additionally, I speak some German, Russian and Finnish. I have worked in TIS since 2003. I really enjoy it. I like the atmosphere in the school and the friendly relations between students and teachers. I have three children of my own.
Elo-Kai and her students are the authors of a trans-disciplinary learning module about ancient and medieval inventions. The module won the second prize at the national competition which promotes success stories in education.
Kadi Rätsepp
Sciences (temporarily away from school work)
I was born in a small village in southwest of Estonia called Vändra where I spent my entire childhood. After finishing the high school in 2001 I came to Tartu in order to start my university years in Tartu University. These ended in 2007 with receiving a master's degree in teaching biology. During my studies I also became a science teacher in Tartu International School. My mother tongue is Estonian. I speak fluent English and German on a satisfactory level. I enjoy everything related to nature and sciences. In my free time you would often find me fishing, chasing some random insects, taking care of my garden, watching nature related documentaries and many more. And of course I absolutely love being a teacher.
Kadi is Tartu International School´s Teacher of the Year 2018.
Vesta Voltein
Music
I was born and raised in Tartu. In 1992 I moved to Tallinn to study in Estonian Academy of Music and Theatre and I lived there for 8 years. Since 2000 I am back in Tartu. My mother tongue is Estonian and I speak English and Russian as well. I love Music. Children too. Let's sing and play! The choir or the band- music is fun!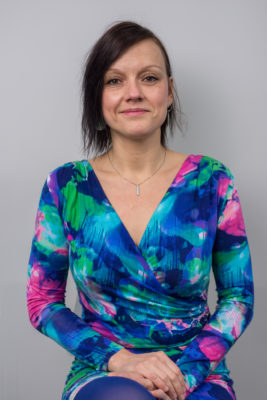 Maarika Kullamaa
Grade 2 Class Teacher
I was born in Kuressaare which is the capital of the biggest island of Estonia. I have been studying Special Education in Tartu University. In 2008, after years of studies and travelling I landed here, in TIS. My passions are neuropsychology and psycholinguistics and human nature and communication are the most interesting areas of them all. Most of the free time I spend with my daughter. If any time left, I love gardening, reading, sewing and nature. Every year in TIS is different. That makes working here challenging and interesting. I believe that common vision of the results and a good cooperation makes the school perfect. Perfect place, where teachers want to work and students do not want to leave.
Maarika is Tartu International School´s Teacher of the Year 2018.
Heidi Erbsen
Grade 3-4 Class Teacher, English, PSHE
I am from the small town of Pearl City Illinois, USA, where I grew up being active in community activities such as Girl Scouts, Youth Group, and the American Legion Auxiliary. I graduated Seton Hall University with a degree in International Relations and a great deal of experience teaching ESL in my university community and at the English Plus Summer Program in Nerekhta, Russia. After college, I gained my TEFL certificate in Saint Petersburg, Russia and have spent the last few years teaching English in various locations in Russia, Spain, and now Estonia, where I recently finished my MA in Political Science at Tartu University. Besides speaking English as my native language, I also speak Spanish and Russian fairly well and am doing my best to learn Estonian. In addition to learning and teaching, I love virtually all sports and physical activity and strive to help students to find their own balance in becoming strong mentally, physically, and emotionally.
Mikko Saarivuori
Free-time club teacher, assistant teacher
I grew up in a small village near Rauma on west coast of Finland. I studied sports and physical education in Uusikaupunki and Eerikkilä Sports Institute. Before moving to Tartu in 2016 I worked with children as a coach in sports clubs and as a personal assistant in school and in students' free time. I also organized after school sports clubs for younger children in various schools in Rauma. In my free time I like to go fishing and play floorball. Floorball is my passion and also takes most of my time on the weekends.
Liia Salum
German as a foreign language
I was born and raised in Saaremaa in a small village at the seaside. After high school graduation I studied German philology for five years at Tartu University. In 2006 I started studying again and in 2011 received a master's degree in teaching English. I like teaching and I like languages. Beside German and English I can speak Italian, Swedish and Russian and at the moment I'm attending French course on B2.2. level. My hobbies are reading, gardening and cooking and I love physical activity. I adore my grandchildren and spend much time with them.
Hasso Paap
Physical Education
I was born in Viljandi but raised in Vändra – this is a small village in southwest of Estonia. After finishing the high school in 2001, I came to Tartu in order to start my university studies in Tartu University. There I studied sports and physical education. At the moment I am working as a trainer and a teacher, but I have also worked in a sports shop. My passion is sports and long distance running. I hope that I can transfer some of my passion to my students too!
Andreas McKeough
English, History, Citizenship
I grew up in a small village in southern Finland, in a family of an Australian father and a Finnish mother, in the glorious 1980´s. Most of the people in the village spoke Swedish, the minority language of the country, which I also picked up as a child. After high school I decided to leave the countryside and to move to Helsinki, the capital city, to become an urbanite. After a few years of work in a kindergarten and as a personal assistant to a disabled boy, I entered the University of Helsinki in 2003. I obtained my master's degree in folklore studies in 2008 and defended my doctoral thesis early in 2017. In 2012 I moved to Estonia and have been here ever since. I have worked as a teacher for 2 years and really like it, it´s great to be a part of the life and education of young people. My hobbies include collecting old records, reading, cinema history, and playing and watching football.
Evelyn Vahi
Grade 1 Class Teacher
Kersti Türk
School Counselor
Eevi Allikvee
Dinner lady