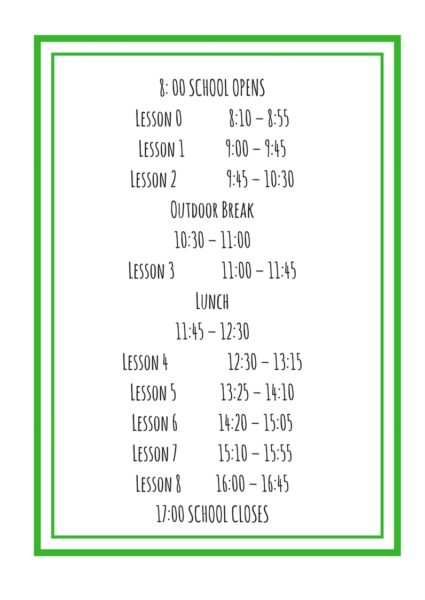 Good to Know
Finishing time of the school day depends on a grade level.
Timetable for a specific grade level can be received from a class teacher.
We wear house shoes in our school.
PE lessons take place inside or outside, appropriate sports gear needed.
Two outdoor breaks per day for everybody.
Digital devices allowed during breaks from grade 7.
We want to keep our school yard safe therefore parking in the yard is not allowed without school´s permission.
We wear clothes that are appropriate to school environment.
Parents´ first point of contact is the class teacher.
The parents can find homework assignments and lesson content in our online study system (e-diary).