Admission to the first grade is now open!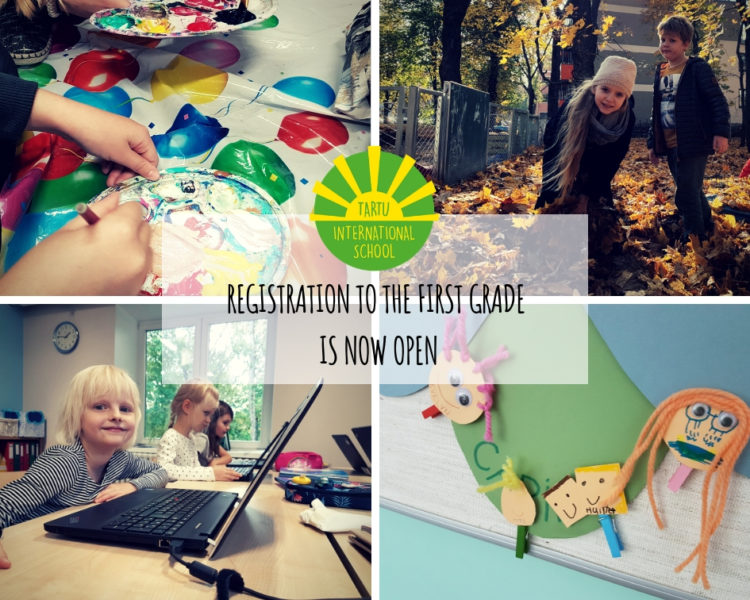 Let your child discover an international learning experience that extends outside the classroom!
We admit children from age 6 to 7

Small class size

IB programme

Child-friendly daily schedule

School-day starts at 9:00

After-school programme until 17:00
Interviews with the potential families start in January.
Please fill in the registration form in here or contact the principal Kristi Aria via kristi.aria@istartu.ee.
Families who enroll by the end of January 2019 are eligible for an early bird tuition fee discount of 10%.
Tartu International School is the only school in Southern Estonia offering both education and operation in English
TIS offers high-quality international education in Nursery (1.5 to 3-year-olds), Pre-school (3 to 6-year-olds),  Primary (6 to 12-year-olds)  and Middle School (13 to 15-year-olds).
We are a small student-centred school with class sizes up to 12 students providing
exceptionally personalised learning experience with teacher to student ratio of 1:5

English as the language of instruction and IB programmes

professionally recognized international staff 

flexible and adaptable learning environment
newly-renovated premises

 in greenery of the historical town centre

Estonian as a mother tongue for native speakers, Estonian as a foreign language from Grade 1

well-balanced integration of technology in teaching and learning

promotion of healthy lifestyle through additional physical education lessons and outdoor activities

variety of after-school activities

balanced and healthy school lunch

partnership with Tartu Finnish School
Currently, we have 70 students enrolled in our school.