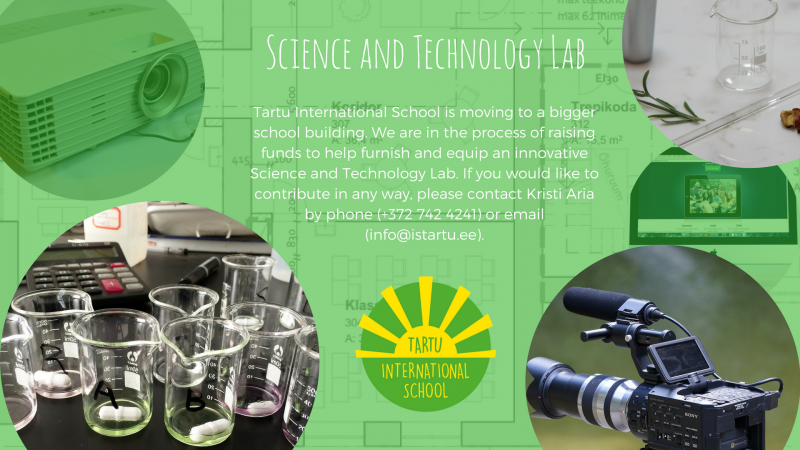 Tartu International School (TIS) was founded in April 2001 in response to a demand from the international community in Tartu.
TIS is a private school that offers modern and high-quality basic school education with English as the language of instruction for students from age 6 to 15. TIS promotes learning and international understanding without any political or religious aims and shall, thereby, serve the national and international communities of the Tartu area. TIS follows the School Curriculum that has been composed so that it would meet the educational needs of the school´s international student body , and is accredited by the Estonian Ministry of Education and Research.
The school also organises hobby and after-school activities, and runs Estonian and English courses for adults.
Younger sibilings of TIS students attend Tartu International Daycare which is governed by the same non-profit organization as is the school.
Why we are special
International student body and faculty.
English language as the language of instruction, however, fluency in English is not a prerequisite for enrolling in the school.
Child-friendly approach and safe environment.
Multicultural curriculum and learning environment.
Supporting individual progress and development of students.
Possible to learn a variety of foreign languages (Estonian, German, English, Swedish as a part of the school curriculum; language clubs and courses as extracurricular activities).
Swimming, skiing, skating as a part of Physical Education programme.
Rich events calendar that supports personal growth and development of the students.
Small classes.
Daily hot lunch.