International pre-school education in English can be acquired in Tartu International Kindergarten (TIK). TIK runs programmes fom children from age 1,5 to 6. Children who are 6 in September, are admitted to Grade 1 of Tartu International School.
NEW!

English Programme for Preschoolers (EPP)
This programme has been designed for children in age 5-6 who do not speak English yet or have some English skills. Children of any nationality and mother tongue are welcome to join the programme. It is an open programme, and children from any kindergarten can be admitted to EPP.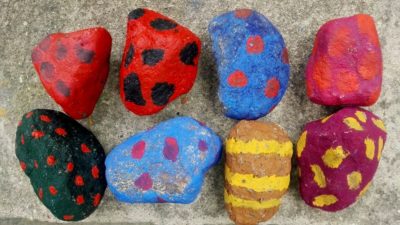 The programme starts in March 2018 and lasts until the end of May 2018. Lessons take place in Tartu International School (J. Liivi 2d) once a week in the afternoon.
The first session will take place on the 12th of March 2018 at 17:00 – 18:30.
The fee for one pre-school session is 15 euros.
Please register your child here: Form
Description of the programme
The aim of the pre-school programme is to support the physical, mental, social and emotional development of each individual child, and to develop children´s English skills. We value child-friendly and holistic approach, cooperation, outdoor activities and joy of learning. The maximum size of a group is 10 students.
TIS English Programme for Preschoolers follows the principles of International Baccalaureate Organisation's Primary Years Programme. Please see the content of the programme below.
In the field of Language and speech, a child will
practise the primary skills of reading a writing in English;

learn words and expressions in English with playful language immersion methods;

learn to manage in everyday communication situations as an initiator, listener and speaker;

explore and show interest in reading and writing.
In the field of Nature and environment, a child will
get to know the urban nature and home surroundings on study trips;

learn to notice the changing of the seasons;

learn how to show respect and care towards the nature;

notice interesting signs the nature and discuss what has been seen;

practice traffic skills;

know the rules of safe behaviour in different situations.
In the field of Mathematics, a child will
count and compare numbers;

get to know the primary skills of adding and subtracting;

measure length, width, height, distance, mass and capacity;

know the simple shapes;

learn the calendar.
In the field of Arts and crafts, a child will
enjoy creative self-expression;

use materials and tools safely;

get acquainted with the basics of cooking;

develop motoric skills with different activities.
In the field of Social and self-reflection skills, a child will
learn how to understand and consider the feelings of others';

learn to be a communicator;

explore how to take care of and help others;

practice how to ask for help if needed;

know how to work together and wait for their turn;

understand that people can be different;

be able to explain their point of view and respects the ideas of others';

be able to describe their good qualities and skills.