Mission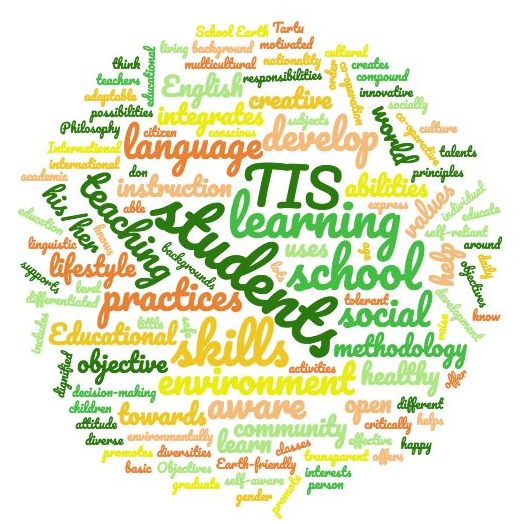 Tartu International School aims to develop internationally-minded citizens who are confident, inquiring, knowledgeable and succeeding in personal and professional life. TIS offers excellence of international education to children of all nationalities living in Southern Estonia. We will support each student´s academic, physical and emotional development in a culturally diverse and stimulating learning environment.
Values of Tartu International School
Diversity: we value the cultural background of each person connected to our school.
Healthy and secure learning environment: safe and friendly environment is important to all people at school.
Innovation: we dare to take on and put into use new ideas.
Individual approach: we support the individual development of each child.
Openness: we take into account the changes occurring around us and make maximum use of the opportunities due to the location of our school and offered by the community to develop our students.
Sustainability: we value and apply sustainability principles in human relations and attitude towards the environment.
Cooperation: we value cooperation between the family, the school and the community; cooperation between the children of different ages and team spirit prevailing in the school are especially important for us.
Professionalism: our teachers are specialists in their fields, excellence in education is important for us.